ATTENTION HAIR PROFESSIONALS!!!
Earn Money While Helping to Advance Science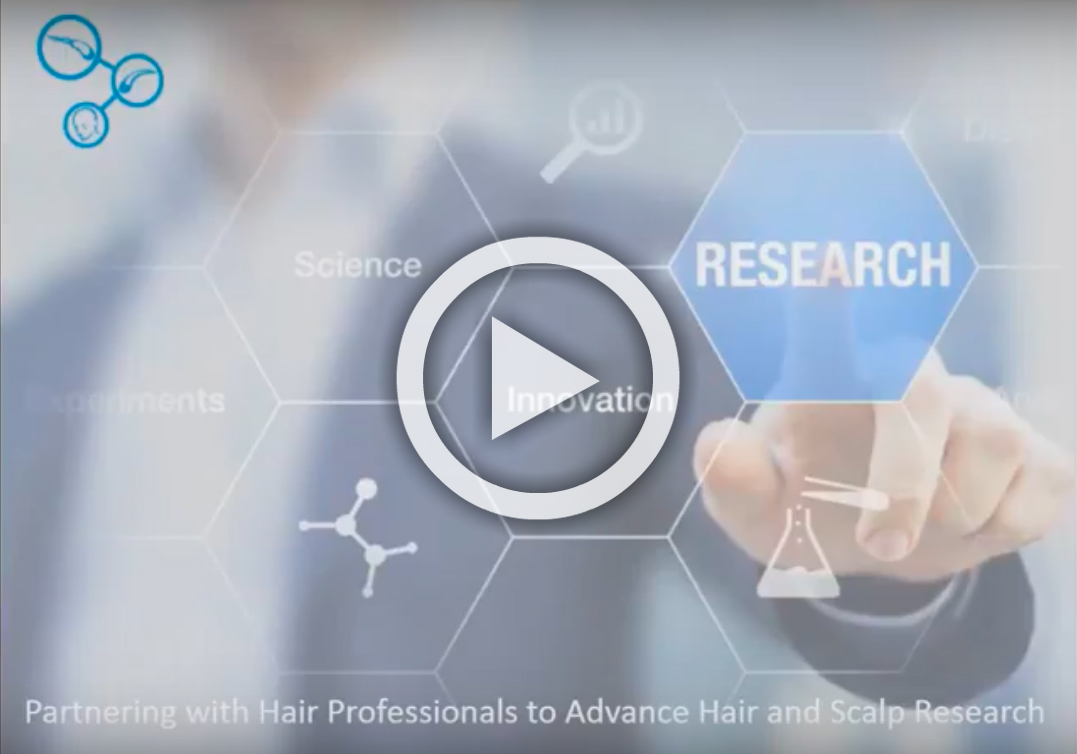 Get Our Free Step-by-Step Video
Enter you name and email to access a free video showing how you can become the smartest hair expert in your industry and provide your clients with personalized care that you can't get anywhere else.
<!-- AWeber Web Form Generator 3.0.1 --><!-- [et_pb_line_break_holder] --><style type="text/css"><!-- [et_pb_line_break_holder] -->#af-form-297351798 .af-body .af-textWrap{width:98%;display:block;float:none;}<!-- [et_pb_line_break_holder] -->#af-form-297351798 .af-body input.text, #af-form-297351798 .af-body textarea{background-color:#FFFFFF;border-color:#D9D9D9;border-width:1px;border-style:inset;color:#000000;text-decoration:none;font-style:normal;font-weight:normal;font-size:18px;font-family:Arial, sans-serif;}<!-- [et_pb_line_break_holder] -->#af-form-297351798 .af-body input.text:focus, #af-form-297351798 .af-body textarea:focus{background-color:#FFFAD6;border-color:#000000;border-width:1px;border-style:solid;}<!-- [et_pb_line_break_holder] -->#af-form-297351798 .af-body label.previewLabel{display:block;float:none;text-align:left;width:auto;color:#FFFFFF;text-decoration:none;font-style:normal;font-weight:normal;font-size:24px;font-family:Helvetica, sans-serif;}<!-- [et_pb_line_break_holder] -->#af-form-297351798 .af-body{padding-bottom:1px;padding-top:1px;background-repeat:no-repeat;background-position:inherit;background-image:none;color:#CCCCCC;font-size:11px;font-family:Verdana, sans-serif;}<!-- [et_pb_line_break_holder] -->#af-form-297351798 .af-quirksMode{padding-right:10px;padding-left:10px;}<!-- [et_pb_line_break_holder] -->#af-form-297351798 .af-standards .af-element{padding-right:10px;padding-left:10px;}<!-- [et_pb_line_break_holder] -->#af-form-297351798 .buttonContainer input.submit{background-image:url("https://forms.aweber.com/images/auto/gradient/button/ee1.png");background-position:top left;background-repeat:repeat-x;background-color:#bfbf00;border:1px solid #bfbf00;color:#000000;text-decoration:none;font-style:normal;font-weight:normal;font-size:36px;font-family:Helvetica, sans-serif;}<!-- [et_pb_line_break_holder] -->#af-form-297351798 .buttonContainer input.submit{width:auto;}<!-- [et_pb_line_break_holder] -->#af-form-297351798 .buttonContainer{text-align:center;}<!-- [et_pb_line_break_holder] -->#af-form-297351798 button,#af-form-297351798 input,#af-form-297351798 submit,#af-form-297351798 textarea,#af-form-297351798 select,#af-form-297351798 label,#af-form-297351798 optgroup,#af-form-297351798 option{float:none;position:static;margin:0;}<!-- [et_pb_line_break_holder] -->#af-form-297351798 div{margin:0;}<!-- [et_pb_line_break_holder] -->#af-form-297351798 form,#af-form-297351798 textarea,.af-form-wrapper,.af-form-close-button,#af-form-297351798 img{float:none;color:inherit;position:static;background-color:none;border:none;margin:0;padding:0;}<!-- [et_pb_line_break_holder] -->#af-form-297351798 input,#af-form-297351798 button,#af-form-297351798 textarea,#af-form-297351798 select{font-size:100%;}<!-- [et_pb_line_break_holder] -->#af-form-297351798 select,#af-form-297351798 label,#af-form-297351798 optgroup,#af-form-297351798 option{padding:0;}<!-- [et_pb_line_break_holder] -->#af-form-297351798,#af-form-297351798 .quirksMode{width:100%;max-width:340px;}<!-- [et_pb_line_break_holder] -->#af-form-297351798.af-quirksMode{overflow-x:hidden;}<!-- [et_pb_line_break_holder] -->#af-form-297351798{background-color:#0092BB;border-color:#CFCFCF;border-width:1px;border-style:none;}<!-- [et_pb_line_break_holder] -->#af-form-297351798{display:block;}<!-- [et_pb_line_break_holder] -->#af-form-297351798{overflow:hidden;}<!-- [et_pb_line_break_holder] -->.af-body .af-textWrap{text-align:left;}<!-- [et_pb_line_break_holder] -->.af-body input.image{border:none!important;}<!-- [et_pb_line_break_holder] -->.af-body input.submit,.af-body input.image,.af-form .af-element input.button{float:none!important;}<!-- [et_pb_line_break_holder] -->.af-body input.text{width:100%;float:none;padding:2px!important;}<!-- [et_pb_line_break_holder] -->.af-body.af-standards input.submit{padding:4px 12px;}<!-- [et_pb_line_break_holder] -->.af-clear{clear:both;}<!-- [et_pb_line_break_holder] -->.af-element label{text-align:left;display:block;float:left;}<!-- [et_pb_line_break_holder] -->.af-element{padding-bottom:5px;padding-top:5px;}<!-- [et_pb_line_break_holder] -->.af-form-wrapper{text-indent:0;}<!-- [et_pb_line_break_holder] -->.af-form{box-sizing:border-box;text-align:left;margin:auto;}<!-- [et_pb_line_break_holder] -->.af-quirksMode .af-element{padding-left:0!important;padding-right:0!important;}<!-- [et_pb_line_break_holder] -->.lbl-right .af-element label{text-align:right;}<!-- [et_pb_line_break_holder] -->body {<!-- [et_pb_line_break_holder] -->}<!-- [et_pb_line_break_holder] --><!-- [et_pb_line_break_holder] --></style><!-- [et_pb_line_break_holder] --><form method="post" class="af-form-wrapper" accept-charset="UTF-8" action="https://www.aweber.com/scripts/addlead.pl" ><!-- [et_pb_line_break_holder] --><div style="display: none;"><!-- [et_pb_line_break_holder] --><input type="hidden" name="meta_web_form_id" value="297351798" /><!-- [et_pb_line_break_holder] --><input type="hidden" name="meta_split_id" value="" /><!-- [et_pb_line_break_holder] --><input type="hidden" name="listname" value="awlist5151262" /><!-- [et_pb_line_break_holder] --><input type="hidden" name="redirect" value="http://saveourscalps.com/how-hair-professionals-can-earn-while-helping-research/" id="redirect_bb27cbc4f885135d143ecacf30b24a36" /><!-- [et_pb_line_break_holder] --><!-- [et_pb_line_break_holder] --><input type="hidden" name="meta_adtracking" value="Save_Our_Scalps" /><!-- [et_pb_line_break_holder] --><input type="hidden" name="meta_message" value="1" /><!-- [et_pb_line_break_holder] --><input type="hidden" name="meta_required" value="name,email" /><!-- [et_pb_line_break_holder] --><!-- [et_pb_line_break_holder] --><input type="hidden" name="meta_tooltip" value="" /><!-- [et_pb_line_break_holder] --></div><!-- [et_pb_line_break_holder] --><div id="af-form-297351798" class="af-form"><div id="af-body-297351798" class="af-body af-standards"><!-- [et_pb_line_break_holder] --><div class="af-element"><!-- [et_pb_line_break_holder] --><label class="previewLabel" for="awf_field-101542839">Name: </label><!-- [et_pb_line_break_holder] --><div class="af-textWrap"><!-- [et_pb_line_break_holder] --><input id="awf_field-101542839" type="text" name="name" class="text" value="" onfocus=" if (this.value == '') { this.value = ''; }" onblur="if (this.value == '') { this.value='';} " tabindex="500" /><!-- [et_pb_line_break_holder] --></div><!-- [et_pb_line_break_holder] --><div class="af-clear"></div></div><!-- [et_pb_line_break_holder] --><div class="af-element"><!-- [et_pb_line_break_holder] --><label class="previewLabel" for="awf_field-101542840">Email: </label><!-- [et_pb_line_break_holder] --><div class="af-textWrap"><input class="text" id="awf_field-101542840" type="text" name="email" value="" tabindex="501" onfocus=" if (this.value == '') { this.value = ''; }" onblur="if (this.value == '') { this.value='';} " /><!-- [et_pb_line_break_holder] --></div><div class="af-clear"></div><!-- [et_pb_line_break_holder] --></div><!-- [et_pb_line_break_holder] --><div class="af-element buttonContainer"><!-- [et_pb_line_break_holder] --><input name="submit" class="submit" type="submit" value="Watch Video Now" tabindex="502" /><!-- [et_pb_line_break_holder] --><div class="af-clear"></div><!-- [et_pb_line_break_holder] --></div><!-- [et_pb_line_break_holder] --></div><!-- [et_pb_line_break_holder] --></div><!-- [et_pb_line_break_holder] --><div style="display: none;"><img src="https://forms.aweber.com/form/displays.htm?id=TJzszKyM7Jwc" alt="" /></div><!-- [et_pb_line_break_holder] --></form><!-- [et_pb_line_break_holder] --><script type="text/javascript"><!-- [et_pb_line_break_holder] -->// Special handling for facebook iOS since it cannot open new windows<!-- [et_pb_line_break_holder] -->(function() {<!-- [et_pb_line_break_holder] --> if (navigator.userAgent.indexOf('FBIOS') !== -1 || navigator.userAgent.indexOf('Twitter for iPhone') !== -1) {<!-- [et_pb_line_break_holder] --> document.getElementById('af-form-297351798').parentElement.removeAttribute('target');<!-- [et_pb_line_break_holder] --> }<!-- [et_pb_line_break_holder] -->})();<!-- [et_pb_line_break_holder] --></script><script type="text/javascript"><!-- [et_pb_line_break_holder] --> <!--<!-- [et_pb_line_break_holder] --> (function() {<!-- [et_pb_line_break_holder] --> var IE = /*@cc_on!@*/false;<!-- [et_pb_line_break_holder] --> if (!IE) { return; }<!-- [et_pb_line_break_holder] --> if (document.compatMode && document.compatMode == 'BackCompat') {<!-- [et_pb_line_break_holder] --> if (document.getElementById("af-form-297351798")) {<!-- [et_pb_line_break_holder] --> document.getElementById("af-form-297351798").className = 'af-form af-quirksMode';<!-- [et_pb_line_break_holder] --> }<!-- [et_pb_line_break_holder] --> if (document.getElementById("af-body-297351798")) {<!-- [et_pb_line_break_holder] --> document.getElementById("af-body-297351798").className = "af-body inline af-quirksMode";<!-- [et_pb_line_break_holder] --> }<!-- [et_pb_line_break_holder] --> if (document.getElementById("af-header-297351798")) {<!-- [et_pb_line_break_holder] --> document.getElementById("af-header-297351798").className = "af-header af-quirksMode";<!-- [et_pb_line_break_holder] --> }<!-- [et_pb_line_break_holder] --> if (document.getElementById("af-footer-297351798")) {<!-- [et_pb_line_break_holder] --> document.getElementById("af-footer-297351798").className = "af-footer af-quirksMode";<!-- [et_pb_line_break_holder] --> }<!-- [et_pb_line_break_holder] --> }<!-- [et_pb_line_break_holder] --> })();<!-- [et_pb_line_break_holder] --> --><!-- [et_pb_line_break_holder] --></script><!-- [et_pb_line_break_holder] --><!-- [et_pb_line_break_holder] --><!-- /AWeber Web Form Generator 3.0.1 -->
We value your privacy and would never spam you.
Be on the forefront of the latest technology that helps you to understand hair loss

Differentiate your services using advanced technological assessments

Become the authority in deciphering the complexities of hair loss

Be an official part of a scientific team

Get recognition as an author in peer-reviewed publications

Properly guide your clients down the road to dietary health which leads to healthy hair

Receive customized reports that contain data that outlines what the problem is and what is needed for optimum health

Learn how to determine diet/scalp health relationships

Obtain research updates on new hair loss discoveries that cannot be received anywhere else

Provide unique insights to your clients/patients while advancing science