PARTNERING WITH HAIR  PRACTITIONERS TO
SAVE OUR SCALPS
STOP GUESSING. BE THE AUTHORITY.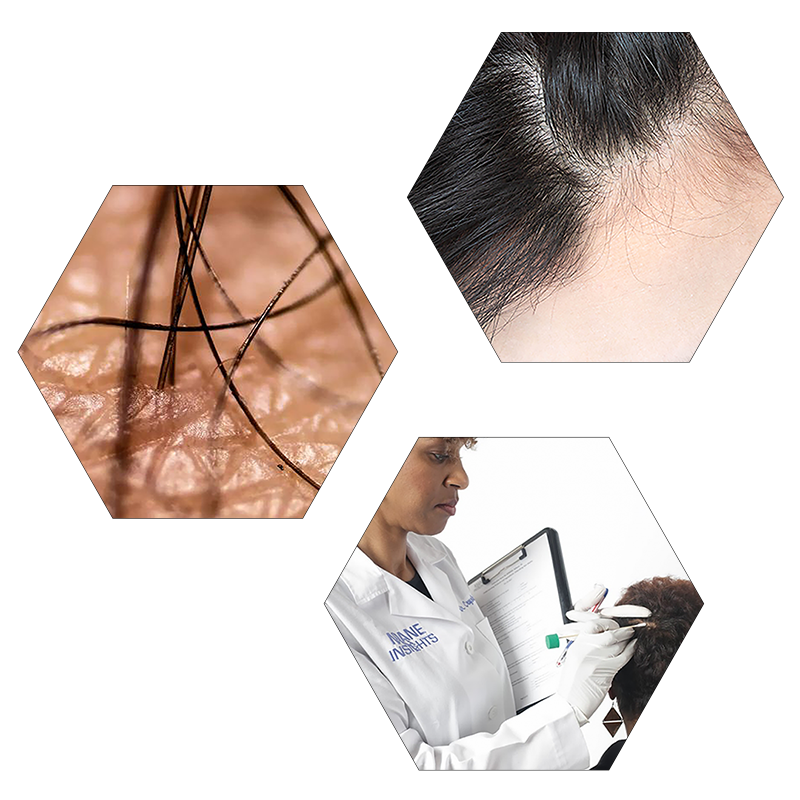 How it Works (in 4 Steps)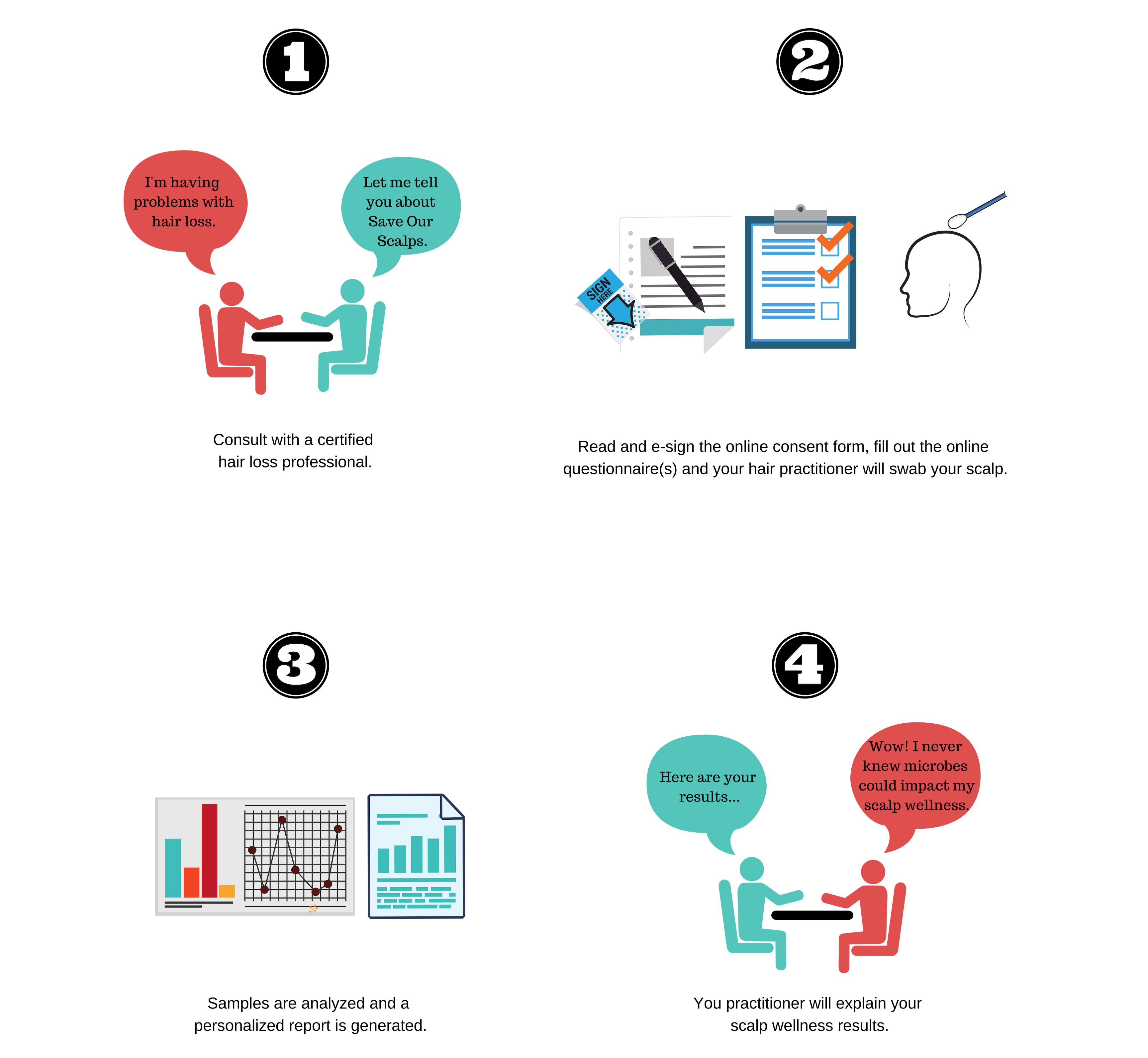 Georgia 
Empowerment Catalyst, Atlanta, GA (678) 791-2253 
Contact: Roberta Seay 
Hair & Beauty Treatment Center, Augusta, GA (706) 373-9184 www.losthairsolutions.com  
Contact: Donecia Sullivan 
Wig Funatics, LLC Macon, GA (478) 737-1554 
Contact: Sand Hicks 
Illinois 
A Hair Solutions, Chicago, IL (773) 406-0964 ahairsolutions.chicago@gmail.com
Contact: Dee'Adra Simmons
Bronze Beauty Chicago, Chicago, IL (773) 295-2344 or 773-677-0544 www.saveourscalps.com/bronzebeauty
Contact: Jacqui Crittle

Ebony Hair Care, Chicago, IL (773) 776-7787  
Contact: Deirdre Keller 
TrichoScience Clinic, Chicago, IL (312) 806-1416 www.trichoscienceclinic.com  
Contact: Marvelette Bailey 
New York 
MYD Hair Solutions, Smithtown, NY (631) 724-4044 www.mydhairsolutions.com  
Contact: Yolette David 
North Carolina 
Advanced Hair Growth Clinic, Matthews, NC (980) 938-6100 www.advancedhairgrowthclinic.com  
Contact: Temima Ali 
Ohio 
Full Circle Hair Restoration Center, Columbus, OH (614) 419-1313 www.fullcirclehrc.com  
Contact: Crystal Allen 
Texas 
Hair Again, San Antonio, TX (210) 792-2321 www.hairagaininweeks.com  
Contact: Nadia Hughes 
The Hair Replacement Coach, San Antonio, TX (210) 858-8554 www.thehairreplacementcoach.com  
Contact: Stephanie Anderson 
A Healing Touch Hair Loss Clinic & Salon, Houston, TX (832) 574-3097  
Contact: LeZanne Dennis 
Parker Trichology Centre and Salon, Carrollton, TX (972) 245-4100 www.hairlosscentreandsalon.com  
Contact: Kerri Parker 
Tina Lankford Hair Restoration & Salon, Desoto, TX (469) 215-1544 www.tlhairrestoration.com
Contact: Tina Lankford 
Virginia 
Strandz Trichological Clinic, Poquoson, VA (571) 492-2292  
Contact: Lori Huckabee 
Hair Professional Request Form
Please fill out the form below to request your hair professional to be added to the list.